The Aqua Fountain line is affordable, attractive and reliable. You get the look of a big fountain without the high price tag. Each fountain comes with the Rocket and Umbrella spray nozzles. No need to remove fountain from the water or have tools to change the nozzle. Features:
Motor is long lasting/energy efficient/designed for continuous duty
Built-in thermal & over current protection
Floats are made from high density foam and protected by a decorative cover
Aluminum intake screens prevent algae, leaves, sticks, etc... from plugging pump
100' cord
115v units come with timer and GFI panel
2 year warranty
These are non stock items. Please allow extra time for delivery. They will ship directly from manufacturer.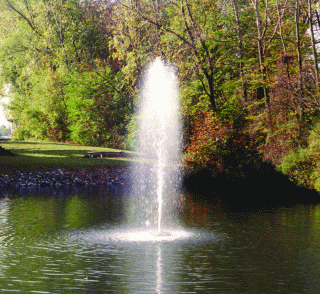 Rocket Spray Pattern